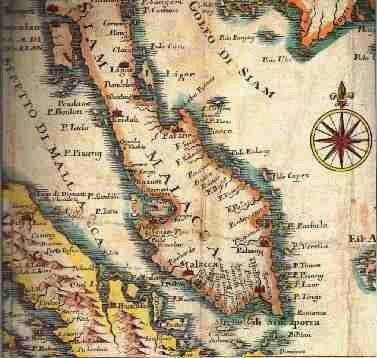 One might notice history lessons learnt at school does not make any sense. Especially when one history record does not compliment the others. For instance: 
how come a wealthy kingdom does not have great weaponry system to fight the invaders? 
how come a weak ruler could rapidly grow another kingdom elsewhere, after the former one had fall?
how come a European conqueror is not being labelled as a war criminal?
how come a terrorist whom had led the massacre of 12,000 people, being considered as a national hero?
The lack of local reliable sources may be one of the reasons, which made verbal records (e.g. rumours, myths, etc.) taken into consideration when recording history. Also, efforts to hide and/or wiping out facts from the past for political reasons.
The misinterpretation of Sulalatus Salatin (Malay Annals) for instance is one of the factors that has drew many history and literature enthusiasts into reading inaccurate information. It started from incorrect translating ancient Jawi characters (an Arabic script used to write Malay) to Roman characters. Also, the ancient Javanese language (Kawi) were not taken into consideration during the process. This is similar to the case of translating a Holy book by an ancient race that has lost touch to their own language. It can be devastating as the records would pass on to the next generation that may blindly impart lies and slanders.
A historian once advised that a history book is published through primary sources. The process usually takes a long time and not only involves the typical research, but also going to the associated locations and talking with the people who spend their everyday life educating the public. Primary source documentation is key and very few books are based upon secondary sources.
The authenticity of a history is justified through facts, gathered from archives, monuments, epigraphs, coins, etc.
The Fall of Malacca 1511 will be albattar's first challenging journey to record the history into an album. As local resources might not be reliable, foreign data shall we seek. We will also go through number of expertise around the world (i.e. historians, anthropologists, linguists) to study their work. Since they have already done the leg work, they should be able to either point us to the right direction or provide us their contacts.